Workshops
Workshops are a great way to introduce your kids to something totally different from what they have been used to. These workshops expand their knowledge horizon in more ways than you imagine. It creates new interests and that can even lead to a career in the future. This is child psychologists worldwide encourage parents to expose their kids to different activities all the time, so that they can make informed decisions about their career in the future. Also, it is a fun way to make new friends.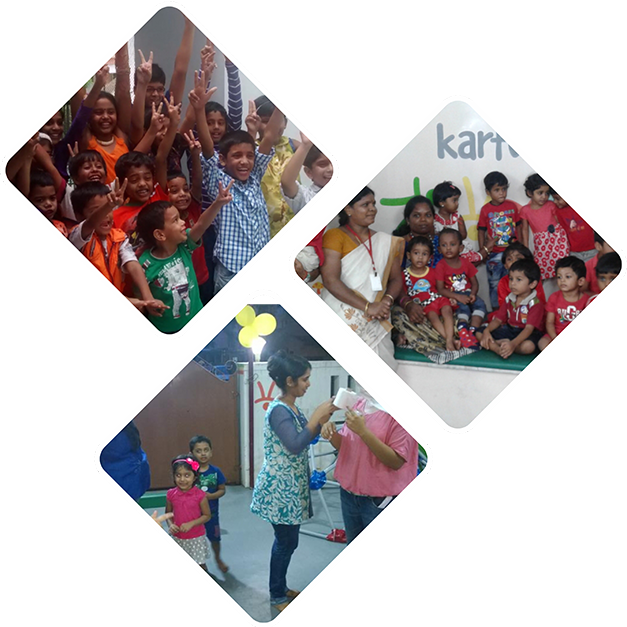 At Kartwheel, we only too well about the benefits of such events and workshops. This is why organize workshops from time to time across a wide range of subjects from language to science to give a hands-on feel to young kids about new aspects of life.
We also conduct workshops for adults to help them learn more about parenting, health and medical problems.
Other than workshops, we conduct fun events for kids to encourage them to learn about specific days. We regularly host Father's Day, Mother's Day, Grandparents Day, Environment Day, Earth Day, Halloween, Navarathri and New Year's Eve with a countdown for 12 noon. These events will have fun activities that are based on the specific day being celebrated to help kids get a better understanding through fun.
For younger kids, we hold fun events such as Sing Along with Barney, Treasure Hunt with Rapunzel, Old McDonald's Farm and more.
Our schedule varies according to the availability of experts, so we encourage you to check our website for more details. You can also stay in touch with us through Facebook or contact us through phone or email for more details.